We're now at the stage where many people can write and publish articles directly from their phones or tablets. With larger screens for phones and great external keyboard support on tablets, there really hasn't been a better time to start writing on your mobile devices.
Here are the best writing apps for iOS and Android according to us. Most of them also support markdown, which is something every writer should be aware of. Whether you're working on your novel, or just preparing reports for the office, you'll want to check out these apps because they are a big step up over the default notepad style apps.
1) iA Writer (iOS, Android)
iA Writer is one of the most well-known writing apps available, and for good reason. It looks great and works brilliantly across iOS and Android. While the Android version is a little behind in terms of features, it is still a good writing app for the platform.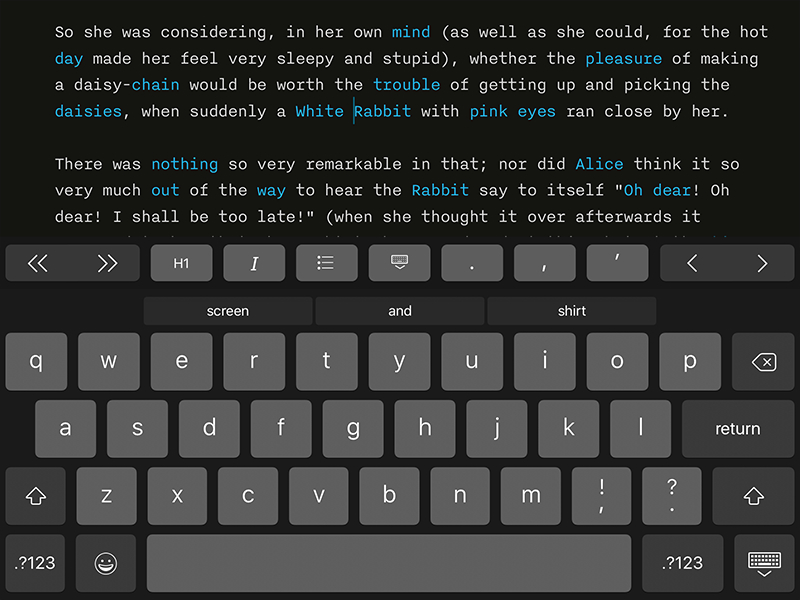 The iOS app has extra features, such as syntax highlighting, which allows you to see adjectives, nouns, adverbs, verbs, or conjunctions in the document highlighted and much more. The iOS app also has full support for iOS 9 specific features like split screen. I'd say the Android version is more of a beta compared to the iOS version at this point, but regardless of your platform, iA Writer is a good choice.
Download iA Writer for Android (Rs. 70) | iA Writer for iOS (Rs. 1,200)
2) JotterPad (Android)
JotterPad is well designed and has a boatload of features that make it one of the better writing apps out there. It sports a Material Design look and has export options to PDF and DOCX. It even supports Markdown. The app is free to download but many of these features are behind a one time in app purchase of Rs. 350 to unlock Creative Mode.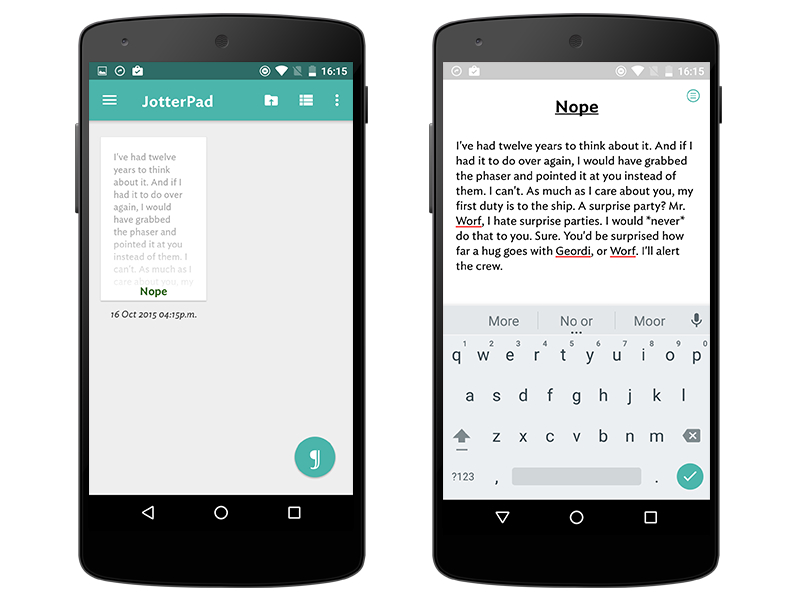 The great use of design and the smooth operation of JotterPad make even the free version a good option is you're looking for a scratchpad that works great on Android. The full featured version is even better, and can measure up to most of the other apps on the list for some serious writing.
Download JotterPad (Free)