3) Editorial (iOS)
Editorial is one of the most powerful apps that exists today, without even narrowing this to writing apps. It does everything that a good writing app should do, and so much more, with support for workflows and an intuitive and powerful interface.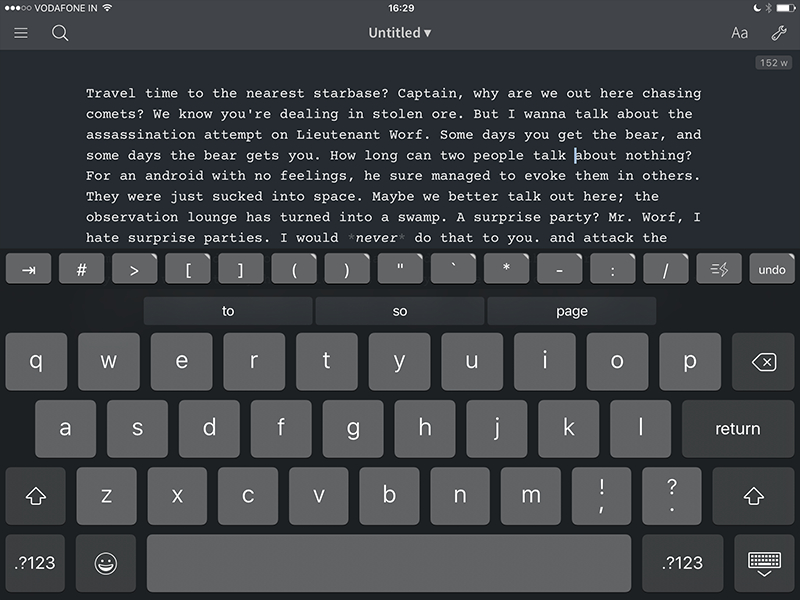 Editorial has robust Dropbox sync, with version support and a healthy workflow community online that can make exporting and even publishing from the app a cinch. Editorial is the perfect combination of a great interface that adapts to your needs. Editorial is professional grade software that's a little expensive, but well worth your money.
Download Editorial (Rs. 620)
4) Monospace Writer BETA (Android)
While it is currently in beta, Monospace is a nice barebones writing app. I like the dark theme a lot. One interesting feature is the ability to organise with hashtags instead of folders. The current version supports Dropbox sync as well.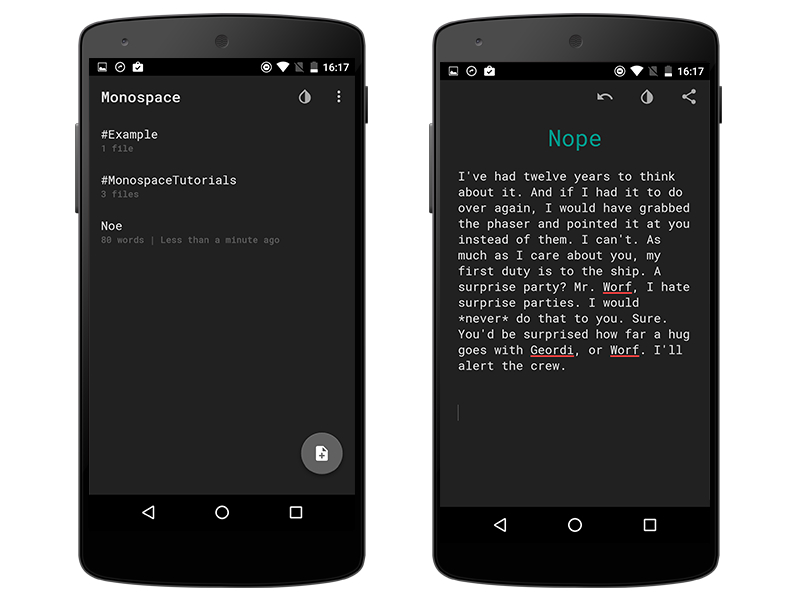 Download Monospace Writer BETA (Free)
5) Drafts 4 (iOS)
While Drafts can be used as a proper writing app, its best use is for quick entry of your thoughts, to use elsewhere later. Drafts also lets you send text to tons of services and apps. Think of it as the best scratch pad available for writers.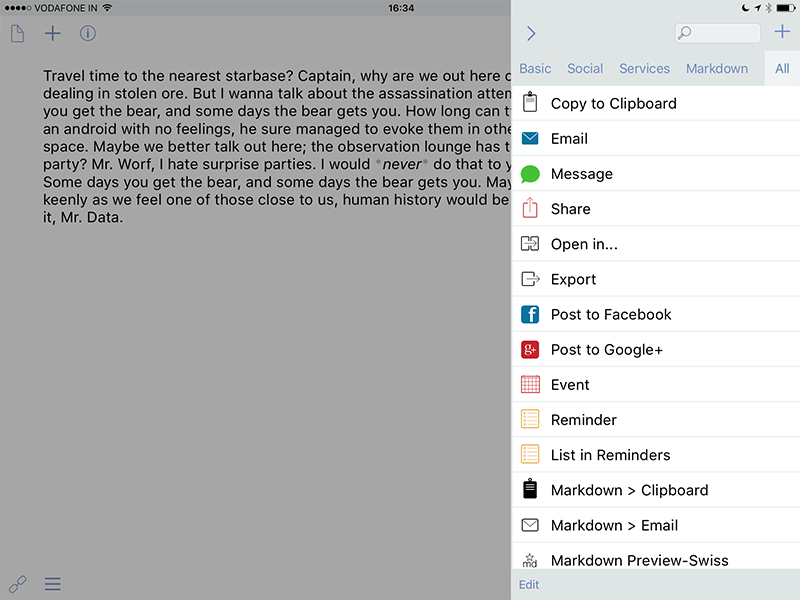 It also has an Apple Watch app to view your Drafts inbox and it supports split screen on iPad. One of the best things about the app is the customisable bar above the keyboard for Markdown shortcuts.
Download Drafts 4 (Rs. 620)