6) Microsoft Word (iOS, Android)
I never thought I'd recommend using Microsoft Word over many writing apps because it has always felt too bloated. Recently Microsoft has been improving the iOS and Android apps with each update and now Word has become a good overall writing app.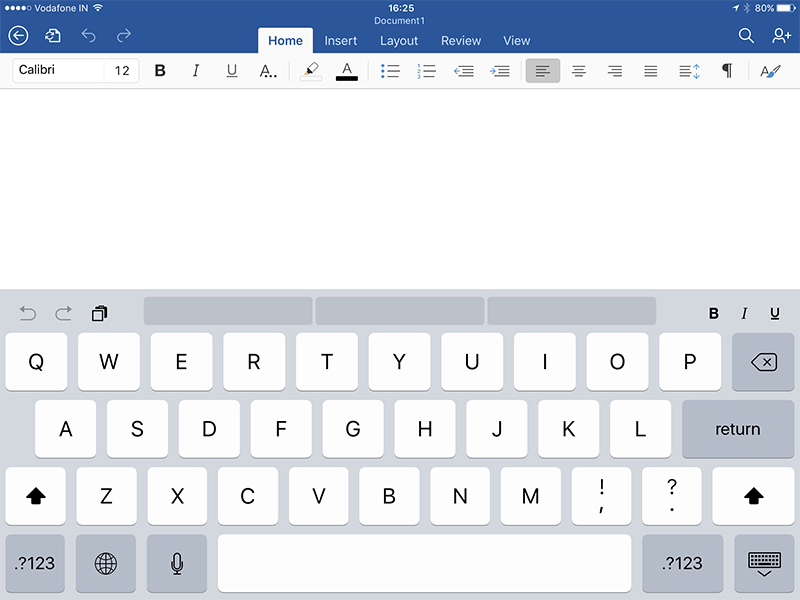 The iPad app even supports iOS 9 specific features. Dropbox integration being added was a surprise and things like that along with a nicely thought out interface make Word a great app.
Download Microsoft Word for iOS | Microsoft Word for Android (Free)
7) Write (iOS)
Write's flagship feature is a cursor nub (similar to what you see on some Lenovo laptops, in the middle of the keyboard) . This can be used to accurately place the cursor while typing. Write also supports tons of sharing services, passcode lock, granular interface control, and more.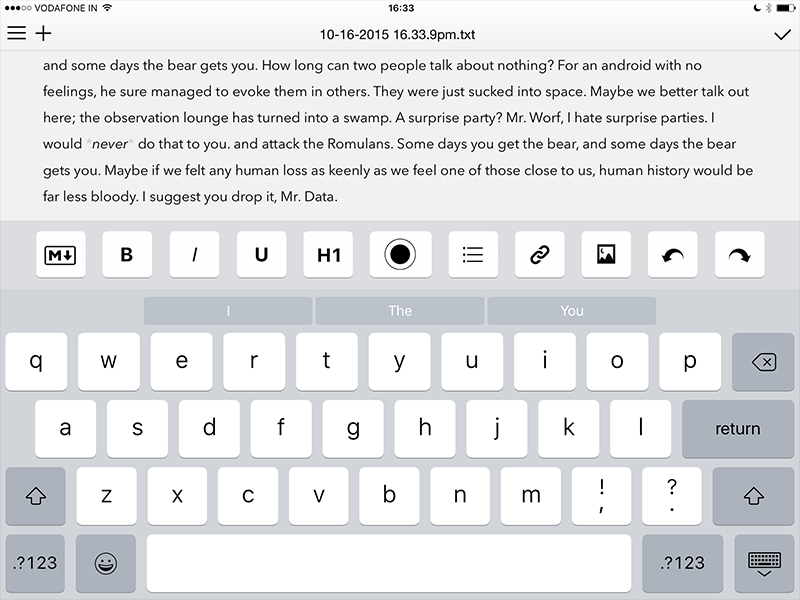 Download Write for iPhone or Write for iPad (Rs. 120)
8) Ulysses (iPad)
If I had to pick one single app on iPad that has the best overall writing experience, I'd pick Ulysses. It may not have as many features as the super power user apps but it looks amazing and does the job brilliantly. It is iPad only, but a must have for the platform.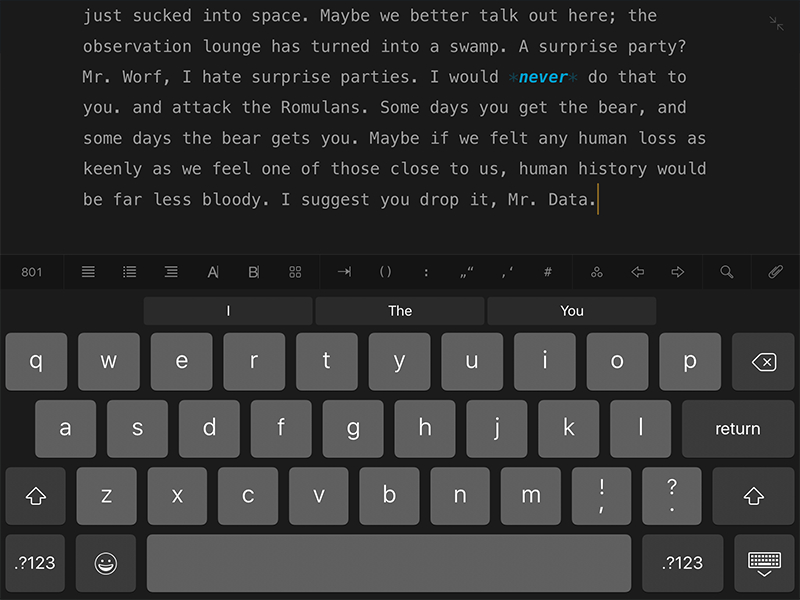 It is mind blowing how many great things are crammed into this app. Markup, images, footnotes, links and comments are all supported, and you can export PDFs, Web pages, ebooks, or Word documents. A clean, distraction free interface, three panel layout, and customisation for the colour palette are just some of the features that make it a great app to use for writing.
Download Ulysses (Rs. 1200)