9) OmniOutliner 2 (iOS)
While the apps listed above give you a great writing experience, OmniOutliner by Omni Group does so much more. It is your single stop for outlining ideas, organising them, putting them into article form, and more. It lets you create reference nodes for quick access, export in a variety of formats, and has great external keyboard support.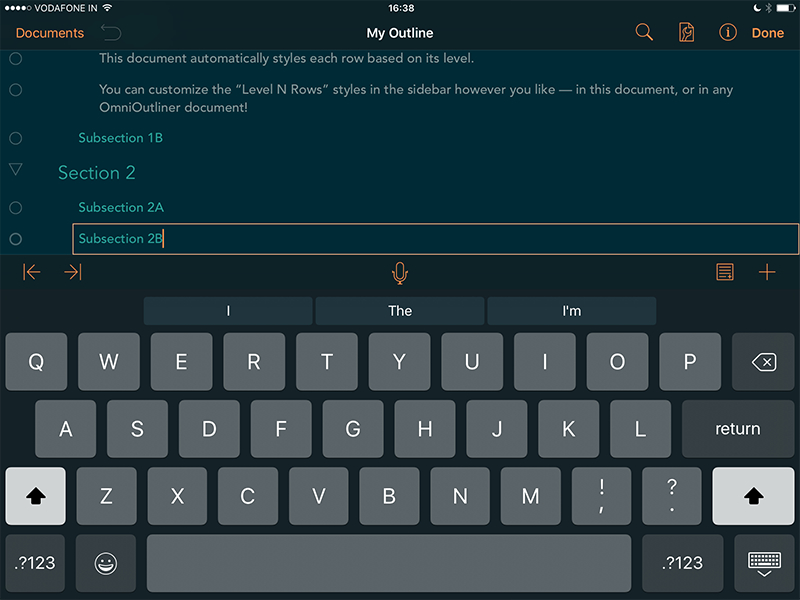 OmniOutliner is not an app for everyone but it does so much that if you have ever needed something like this, there's nothing that comes close. It is a pro app that is not held back by legacy restrictions.
Download OmniOutliner 2 (Rs. 1850)
10) Hanx Writer (iOS) – Picked by Gadgets 360 Staff
The Gadgets 360 team loves the picks above, be we also had to add one of our favourite apps to this list. Hanx Writer – made by actor Tom Hanks – is not a great writing app in the same way that the others in this list are, but if you're a fan of typewriters, and want to mail someone a letter that looks typewritten, then this app is a great option. The entire interface is laid out like a typewriter, and you can type away with great animations and audio design.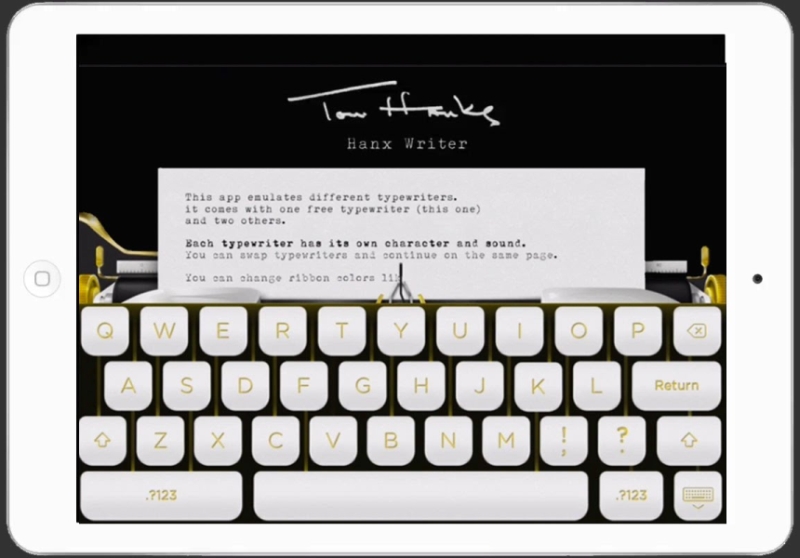 The actual text editing experience is also like a real typewriter, with the default mode not allowing you to delete text, instead striking it out. The minimal options available actually allow you to focus on your typing, and the clacking sound can be quite soothing while also serving to cut out distractions. It's free to try, and the paid features just include more typewriter styles, so you definitely don't have to spend money to enjoy this. The final text can be exported as a PDF, to print or to mail.